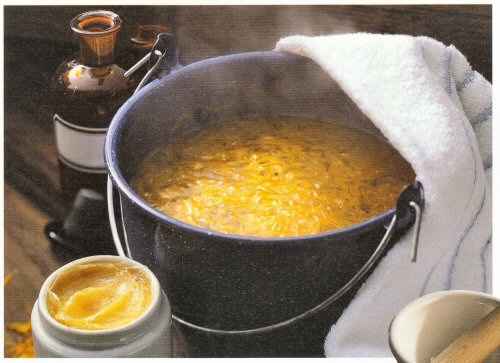 Calendula Ointment For The Skin
This natural skin remedy is prepared from the golden flowers of the calendula plant, which has been used for medicinal purposes since the sixteenth century. To create the calendula ointment, an oil-based infusion is produced from the flower petals and then mixed with a base. This essential oil has wound-healing and anti-inflammatory properties. In addition, it has carotenoids, which can help to regenerate skin cells.
As a result, calendula ointment is useful for treating skin wounds and inflammation, as well as frostbite. However, because of its oil content, it should not be used for burns. The therapeutic remedy is sold ready-made at natural-health stores or can be prepared at home. To use, apply a thin layer to affected areas of the skin several times a day.
HOMEMADE OINTMENT
Infuse about a 'A cup dried, powdered calendula flowers into 1 cup olive oil and soak for 14 days; strain well and refrigerate. (Be sure to buy Calendula and not the American morigo/dTagetes.) If you would prefer a salve instead, add 1 oz. beeswax to '/2-3/tcup oil and 'A cup of calendula flowers.