Barbuda Island
Barbuda is a small flat coral island with an area of only 68 square miles located approximately 30 miles north of Antigua. A comprehensive record of Barbuda's early inhabitants comes from the Book of Sir William Codrington (1715-1790).
Historical Ties To Antigua
Barbuda's history has been intimately tied to that of Antigua for centuries. The first early attempts to settle Barbuda (by both the British and French) were failures, and it wasn't until 1666 that the British established a colony strong enough to survive the ravages of both nature and the Caribs.
In 1680, four years before he began cultivating sugar on Antigua, Christopher Codrington was granted (with his brother John) a lease to land in Barbuda. With subsequent leases that granted them additional rights to the substantial wreckage along Barbuda's reefs, they became the island's preeminent family.
Map Of Barbuda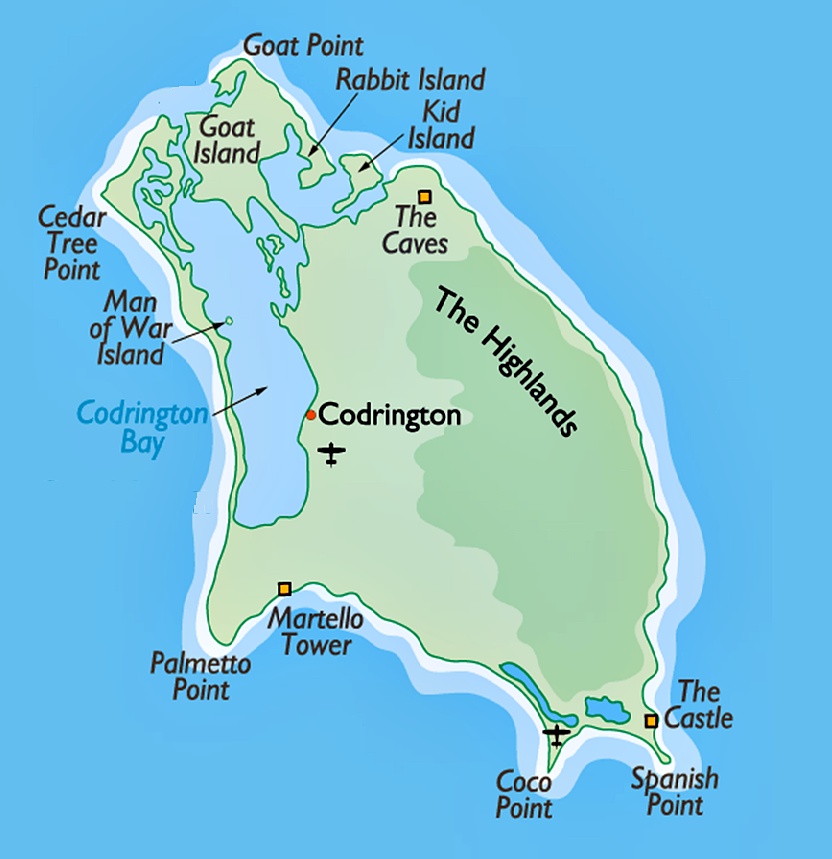 Local Restaurant In Barbuda
A trip to Barbuda would be incomplete without visiting Uncle Roddys for a taste of Barbuda local foods and beverages. Uncle Roddys is a solar powered restaurant In Barbuda that serves the best tasting grilled lobster, fish and barbecue chicken.