First Peoples
Prehistory Slavery Colonialism
Anbanet is a repository of photographs, articles, videos and documentaries about the Caribbean Prehistory, the arrival of Europeans, the beginning of slavery and colonization of the Caribbean Islands.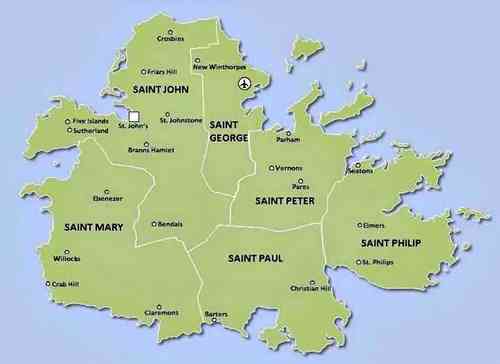 Waladli: Antigua
The main directory features a collection of educational materials written by various authors about the Island of Antigua, the first of the British colonies to free all the slaves on the Island immediately after the abolishment of slavery in the Caribbean.

The files in the subdirectories are acquired resources from websites that provide different perspectives on the histories of the entire region. These pages contain links to external articles about the Caribbean prehistory, Its original peoples, societies, religion, music, art, and cultures.
Leeward Islands

| | |
| --- | --- |
| Antigua Barbuda | |
| Montserrat | |
| St.Kitts Nevis | |
| Anguilla | |
| Saint Martin | |
| Saint Barthelemy | |
| Guadeloupe | |
| Dominica | |
Nations Bordering Countries
The Caribbean is much more than a chain of leeward and Winward islands. The territory includes the nations of Venezuela, Suriname, Belize, Guyana, and Cayenne.
These are the mainland bordering countries located on the coastline of Central and South America where you can still find small communities inhabited by descendants of different ethnic groups of Amerindians, the Indigenous peoples of the Caribbean.
Web Development

Are you a web designer in the Caribbean? Visit our new web development section for web design tips, tools and articles about the history of Html, Xhtml, Xml, Sgml, Dhtml and the new HTML5.
Islands Of The Caribbean
The Lesser Antilles are the smaller tropical islands of the Caribbean nations. They include the countries of Trinidad and Tobago, Barbados, the Leeward and Windward Islands group.
Caribbean Institutions
Today, the islands are inhabited by a multi-cultural population of descendants from the Carib and Arawak peoples, African slaves, and European settlers.
Explore Anbanet for more articles, videos, and documentaries about the countries, Islands, peoples, societies, languages, and different cultures of the Caribbean.
Plants Herbs Spices

Tired of using manufactured drugs and medicine? Discover the natural healing powers and health benefits of exotic plants, garden herbs and aromatic spices from the Caribbean and all around the world.