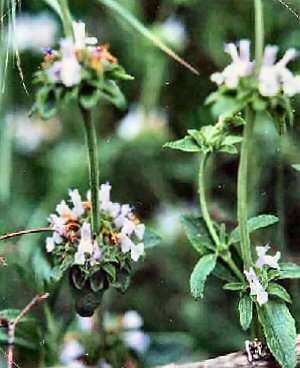 Black Sage
Black Sage is a native California beach sage that has highly aromatic pebbled leaves and pale blue flowers in late winter. The plant is a sprawling brilliant green leaved bush that can cover 15 feet or more in diameter, and reaches only about three to four feet in height.
It suffers from frost bite at about 12 degrees. Highly aromatic and sticky, it has similar but lighter pom-poms than Cleveland Sage. Black Sage is one of the earliest blooming Salvias in the garden.
Black Sage usually starts blooming in late January and continues for about six weeks. It never needs pruning or dividing.It can be pruned after flowering for shape.